Garden Pier
Garden Pier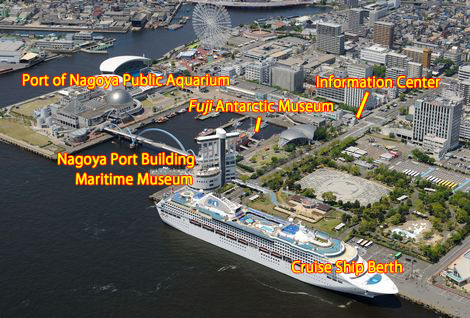 Garden Pier, with berthes for passenger ships, is the ocean gateway of the Port of Nagoya. Public attractions located at the Pier include the Port of Nagoya Public aquarium, Nagoya Port Building, Fuji antarctic Museum, Sea Train Land, and JETTY, a complex of shops and restaurants. Shaded by lush greenery, the waterfront park is a place for complete relaxation.
Port of Nagoya Public Aquarium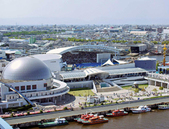 Following the opening of the South Building in 1992, the North Building opened its doors in 2001. Visitors can also enjoy a dynamic performance of marine animals in one of the world's largest pools.
TEL +81-52-654-7080
Nagoya Port Building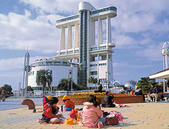 As symbol of the Port of Nagoya, this building was opened in 1984. Its unique, 63-m-tall structure evokes the image of a pure white tall ship sailing on the ocean. On the top floor 53 m above the ground is an observation deck with a panoramic view of the ocean.
TEL +81-52-652-1111
Maritime Museum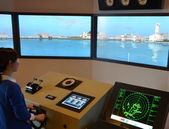 The nagoya Maritime Museum on the tird floor has exhibits on ports and ships as well as the history and roles of the Port of Nagoya.
電話 +81-52-652-1111
Fuji Antarctic Museum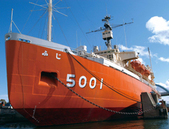 The icebreaker Fuji, which supported Antarctic exploration for 18 years starting in 1965, is permanently moored here with its original features preserved as an Antarctic Museum open to the public.
TEL +81-52-652-1115
Passenger Ship Berth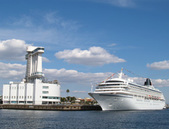 The Port of Nagoya recieves various chartered cruise ships as well as cruise vesseles sailing all around the world at the Garden Pier
Information Center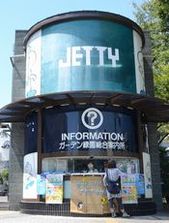 The information center provides information such as when cruise ships are scheduled to arrive at the Port of Nagoya. The information center also has a nursing room that can be used whenever necessary.
TEL 052-654-7000
Map