Sports & Leisure facilities
Shinmaiko Marine Park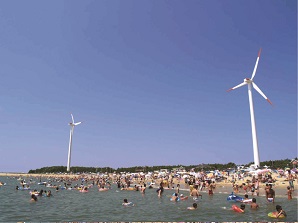 This park was made on an artificial island called South-5 Section, which is located on the southernmost edge of the Port of Nagoya. It hs many amenities including a 400 m long man-made beach named "Blue Sun Beach," fishing facility, dog run and picnic area.
Nagoya Port Golf Club (Tomihama Golf Course)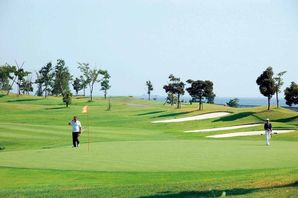 This is a full scale 18-hole, par-72 public golf course. Players can wtach the vessels coming and going while enjoying the ocean breeze as they play.